Favourite Locations
Features & Analysis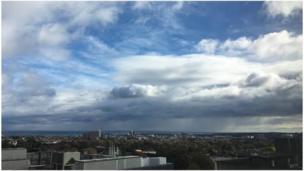 Weather for the week ahead
Calm weather for now but the days ahead will see unsettled conditions, especially by the weekend. Ben Rich has the long range forecast.

Floating turbines deliver first electricity
The five 175-metre high turbines have been installed 15 miles off the Aberdeenshire coast.

The winemaker who battles temperatures as low as -25C
How Canadian winemaker Norman Hardie is able to make award-winning wines, despite winter temperatures so cold it can kill his vines.