Why sexual identities shifted during the pandemic
a
auren, 25, identified as bisexual since 2014. This designation for her sexual identity worked fine until the pandemic hit. With her Master's degree programme newly virtual, and social events and daily commutes wiped off her calendar, Lauren suddenly had a lot more alone time to contemplate her identity.
"Having all that time and consuming a lot of media made me reflect more on my past relationships, specifically with men," she says. "How did I not realise that all of the relationships I had with men were totally unsatisfying?"
Lockdown-induced isolation has given many people the opportunity to more deeply analyse elements of their lives and identities, whether that be the places they live, the jobs they work or their romantic and family relationships. Among these intimate shifts, some research indicates people's attitudes towards their sexuality have evolved amid the pandemic, too.
Dating app Bumble surveyed more than 4,000 users in the US, UK, Ireland, Australia and Canada in August 2020 (data reviewed by BBC Worklife), and 21% said they were planning to "express their sexuality differently… compared to a year ago." Another Bumble survey showed 14% shifted their sexual desires during the pandemic, opting, for example, for same sex-relationships when they'd previously only been with those of another gender.
Additionally, research conducted between March and July 2020 among LGBTQ+ respondents by the Social Relations, Attitudes and Diversity Lab at Ontario's Trent University, reviewed by BBC Worklife, showed that 11% "felt their ability to be out about their… identity had changed as a result of Covid-19". Of those, several reported that this took place because during the pandemic, they had "time to myself to figure out my sexual identity".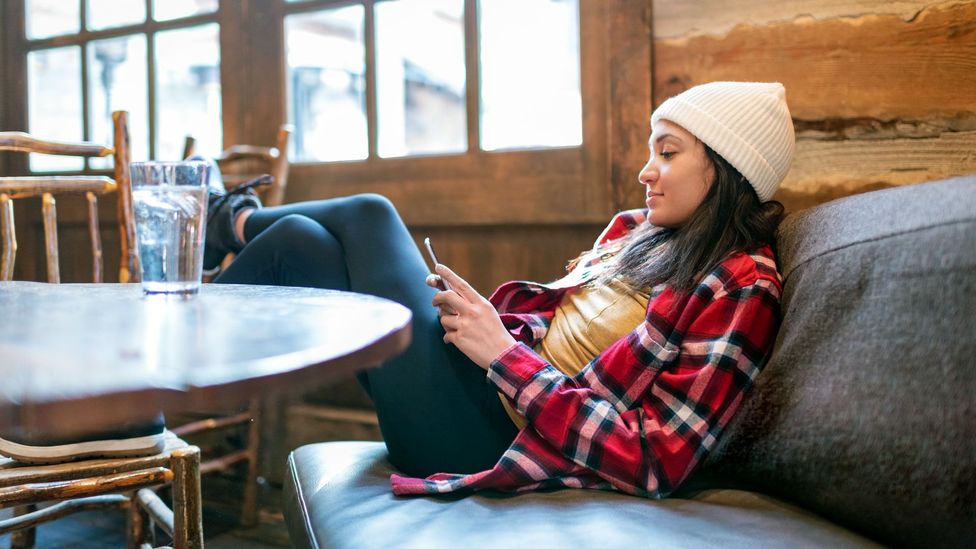 Digital outlets such as TikTok and online-dating platforms have enabled people to dabble in learning about identities and meeting new people (Credit: Getty Images)

;